Daphne Du Maurier, The House on the Strand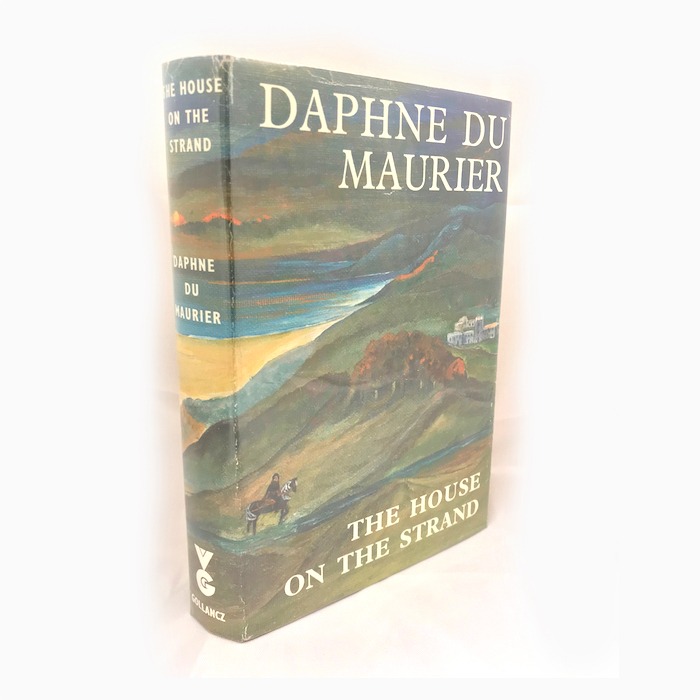 Daphne Du Maurier, The House on the Strand
Daphne Du Maurier, The House on the Strand.
London: Victor Gollancz, 1969.
First edition. [351 pp.] Hardcover in unclipped pictorial dust jacket illustrated by Flavia Tower, in good condition.
Daphne Du Maurier takes on time travel: in this instance, through a mysterious chemical developed by a leading scientist and tested on his best friend in the wilds of Cornwall. What ensues is a less-than-psychadelic romp through medieval England when it was ruled by the French, and a historical storyline that becomes more interesting to its beholder than his own life in the present.