Daphne Du Maurier, The King's General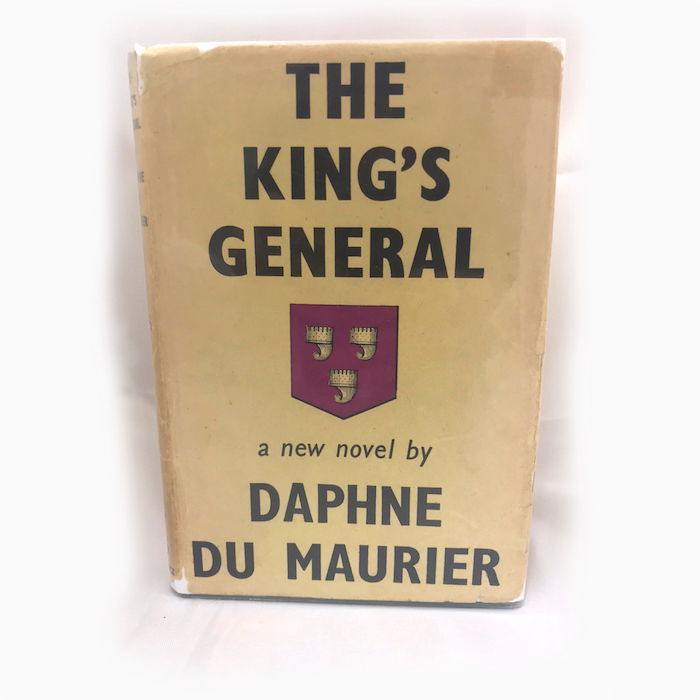 Daphne Du Maurier, The King's General
Daphne Du Maurier, The King's General.
London: Victor Gollancz, 1946.
First edition. 298 pp. Hardcover in unclipped dust jacket. Age yellowing, edges worn, slight loss at upper and lower spine. MS ex libris on fly leaf, "George Pagne lent to J. Annstry[?]," Pencilled notes at end containing a family tree of the novel's main characters.
Daphne Du Maurier offers her unique take on the English Civil Wars of the 17th century, covering the action as it influenced the land she loved most: Cornwall. She wrote this work while living at Menabilly, in response to the discovery of a skeleton on the property thought to belong to a Cavalier—one of the soldiers fighting for the Royalist cause.