Marge Piercy, Woman on the Edge of Time (Signed)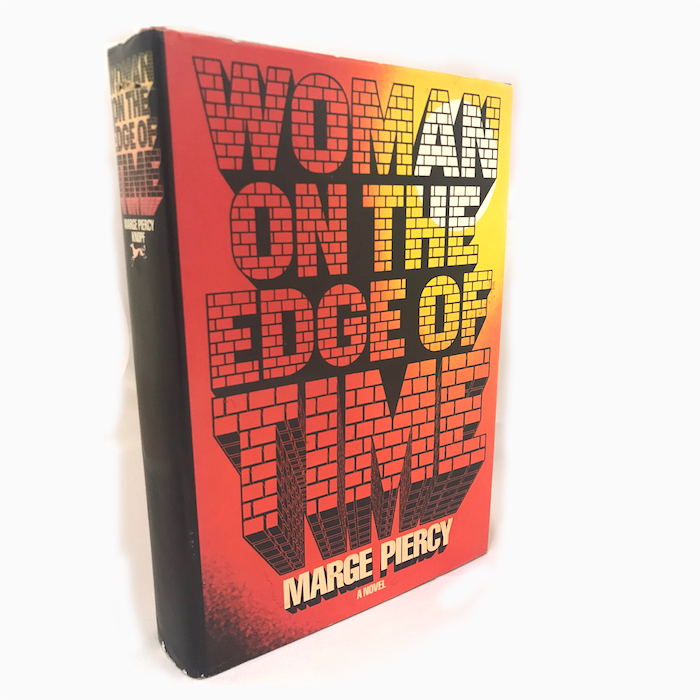 Marge Piercy, Woman on the Edge of Time (Signed)
Marge Piercy, Woman on the Edge of Time (Signed). New York: Alfred A. Knopf, 1976.
First Edition, signed by the author on t.p. 369 pp. Hardcover in unclipped dust jacket. Light abrasion at top and bottom of spine, with no loss, crease to corner of inner wrapper. A good copy of a classic of feminist science fiction.
If only every dystopian vision were balanced with a utopian one as in this work, a feminist classic that uses the experience of time travel to criticize racism, classism, misogyny, and their place within the field of psychiatry in 1970s New York. The radiance and potential of a future society made equal through the abolition of gender as we know it is all the more stark in contrast to the horrifying conditions in which the protagonist, Connie Ramos, must fight for survival.