Sasha Gregory Lewis, Sunday's Women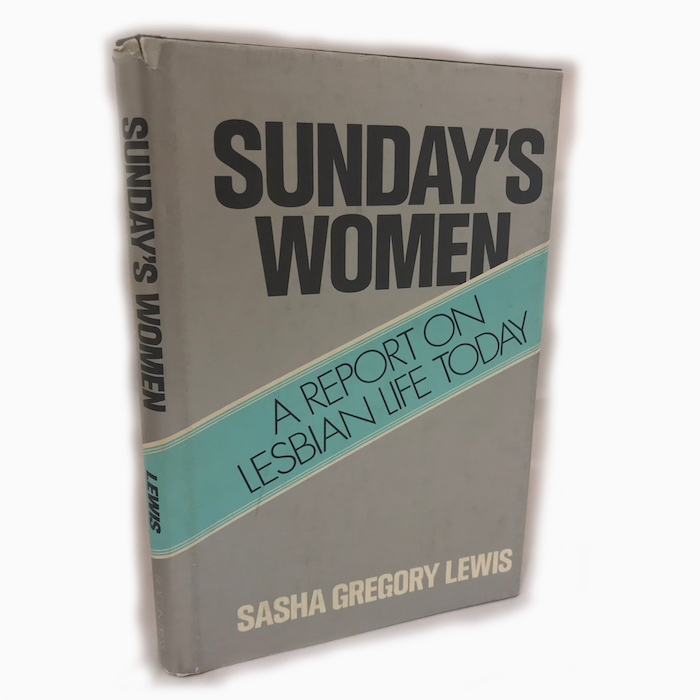 Sasha Gregory Lewis, Sunday's Women
Sasha Gregory Lewis, Sunday's Women: A Report on Lesbian Life Today.
Boston: Beacon Press, 1979.
First Edition, 217 pp. Hardcover in clipped dust jacket. Light tear at upper spine with no loss. Embossed library stamp of Francis W. McKenzie on title page.

A highly detailed and well-researched description of life for lesbians in the wake of the Women's Liberation Movement of the 1960s, and after the birth of the Gay Liberation Movement in the 1970s, drawn from interviews with hundreds of women.